DEADBUYERS WILL BE BLACKLISTED WITHOUT FURTHER NOTICE!
STRICTLY NO MEETUP!

PICTURES FOR VIEWING PURPOSES ONLY!
PLEASE HEAD TO http://ashincans.livejournal.com/6533.html

*If the order form is not working !
Please leave a comment/email us your order in the following format!

REAL NAME :
CONTACT NO :
EMAIL ADDRESS:
ITEM NAME / QUANTITY :
NORMAL / REGISTERED POSTAGE :
*PLEASE READ BEFORE PROCEEDING

Dear girls, please do fill up all the details provided.
PLEASE READ OUR TERMS &CONDITIONS BEFORE ORDERING ,
PAYMENTS HAVE TO BE IN WITHIN 24HOURS, AND BY SUBMITTING
THE ORDER FORM MEANS THAT ITS AN CONFIRMED ORDER .
DEADBUYERS WILL BE BLACKLISTED .

MODEL STANDING AT 163CM, UK6




BLACK BUTTONS JUMPSUIT
STATUS : ALL SOLD!
PRICE : SGD$25.50 (Additional $1.50 for Normal Postage/$3.74 for Registered Postage)

DESCRIPTION
2 functional pockets at the side.
Formal looking yet not losing the cuteness of jumpsuits
BELT NOT INCLUDED
LENGTH DOWN : 47"
PTP : 21"

BEST FITS UK 6 TO 10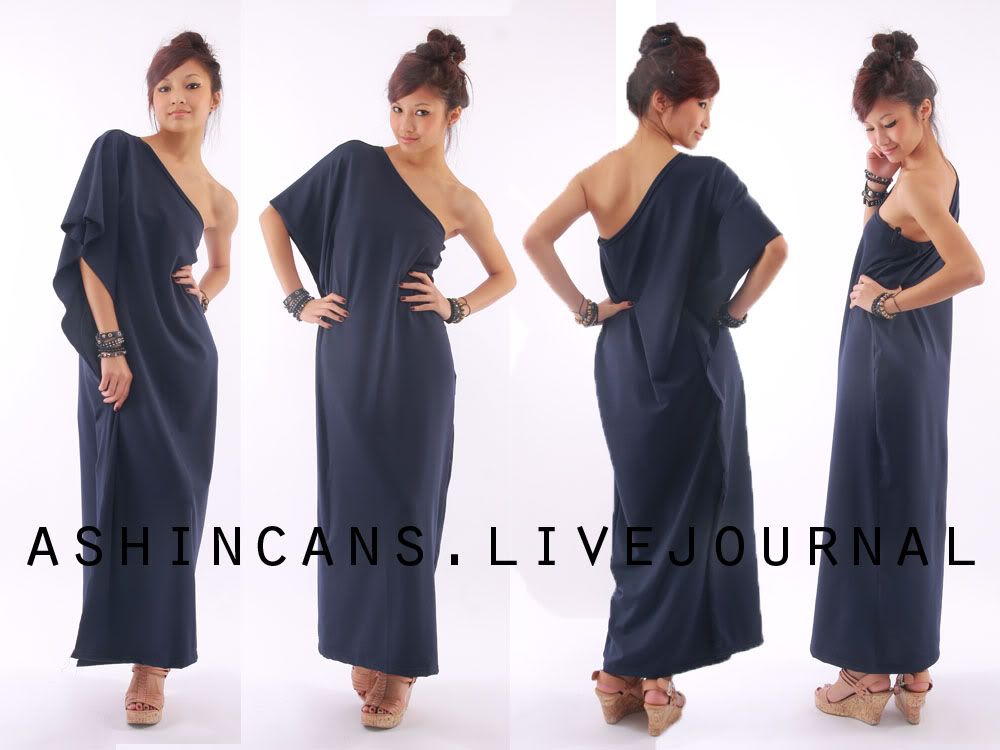 NAVY TOGA MAXI DRESS
STATUS : LIMITED QTY LEFT
PRICE : SGD$27.00 (Additional $1.50 for Normal Postage/$3.74 for Registered Postage)

DESCRIPTION
It was love at first sight for this maxi!
Previously we had it in black and it was a hit!
Now its back in navy!
LENGTH DOWN : 52"
PTP :17"
BEST FITS UK 6 TO 12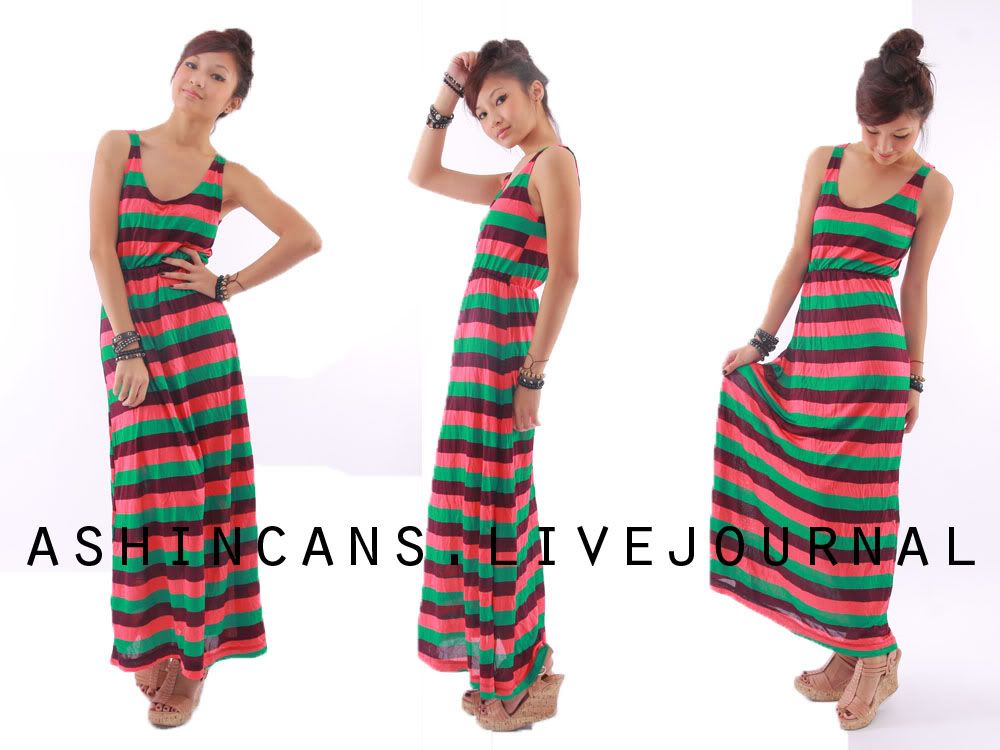 COLORFUL STRIPY MAXI DRESS
STATUS : ALL SOLD!
PRICE : SGD$26.00 (Additional $1.50 for Normal Postage/$3.74 for Registered Postage)

DESCRIPTION
Love these colorful stripes!
LENGTH DOWN : 50"
PTP : 16"
BEST FITS UK 6 TO 10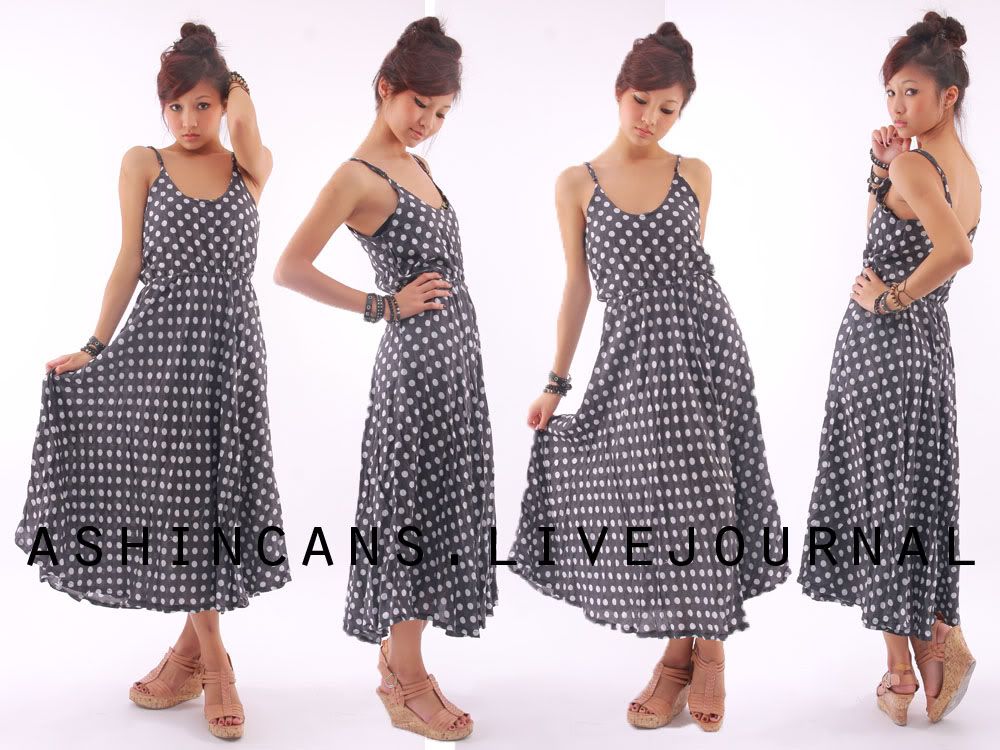 GREY POLKA DOT MAXI DRESS
STATUS : ALL SOLD!
PRICE : SGD$26.00 (Additional $1.50 for Normal Postage/$3.74 for Registered Postage)

DESCRIPTION
Yay, totally adore maxi dresses!
LENGTH DOWN : 46"
PTP :16"
BEST FITS UK 6 TO 10




COLOR WHIRLY DRESS
STATUS : ALL SOLD!
PRICE : SGD$24.00 (Additional $1.50 for Normal Postage/$3.74 for Registered Postage)

DESCRIPTION
Love these colorful stripes!
LENGTH DOWN : 11-18"
PTP :31"
BEST FITS UK 6 TO 10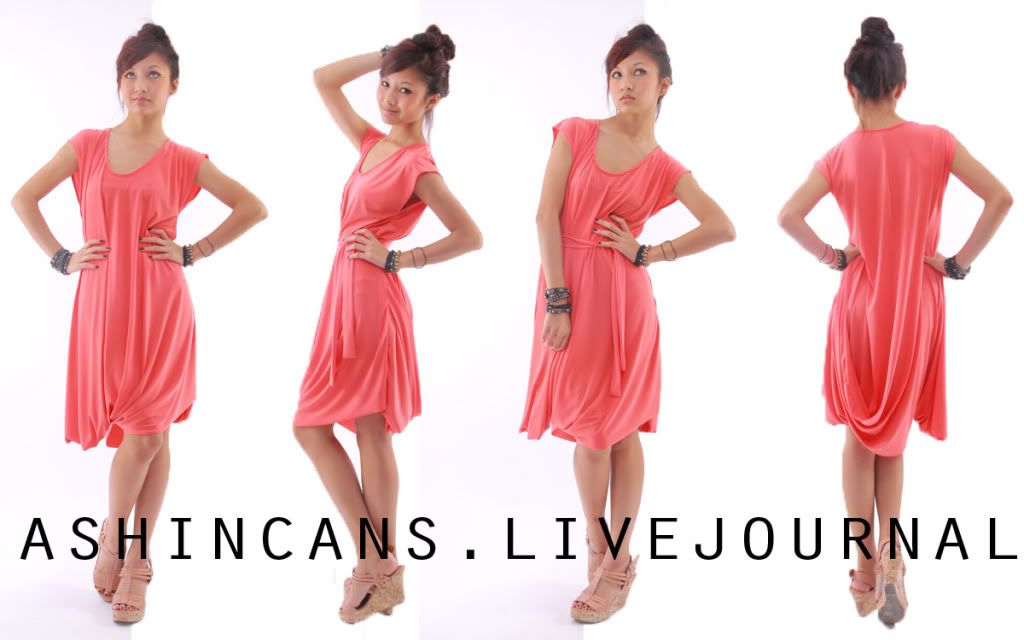 CORAL DRAPY BACK DRESS
STATUS : ALL SOLD!
PRICE : SGD$25.00 (Additional $1.50 for Normal Postage/$3.74 for Registered Postage)

DESCRIPTION
Adore drapy designs!
LENGTH DOWN : 35"
PTP : 20"
BEST FITS UK 6 TO 10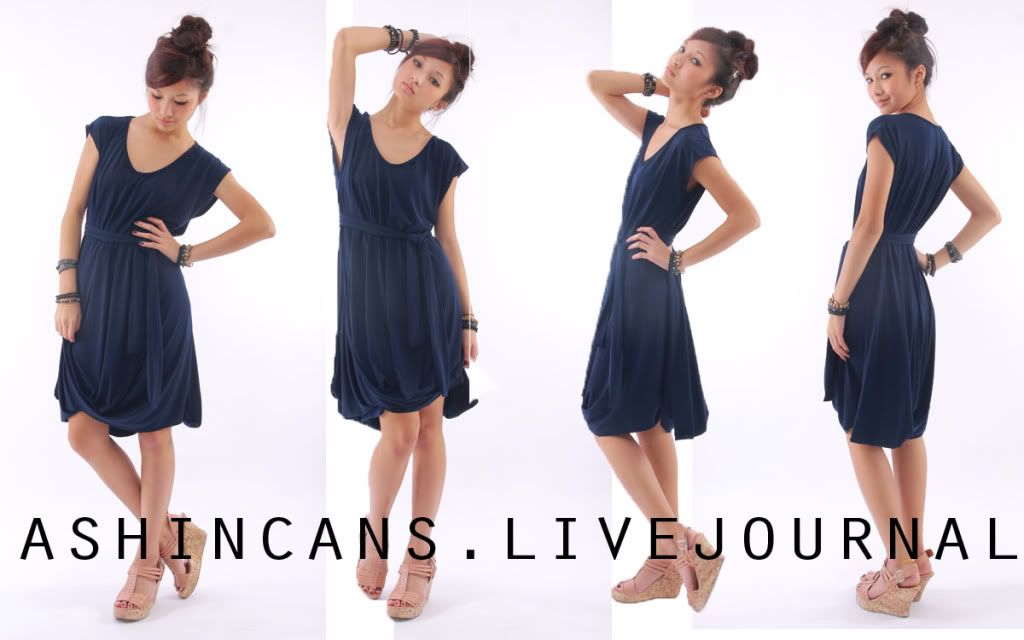 NAVY DRAPY BACK DRESS
STATUS : ALL SOLD!
PRICE : SGD$25.00 (Additional $1.50 for Normal Postage/$3.74 for Registered Postage)

DESCRIPTION
Adore drapy designs!
LENGTH DOWN : 35"
PTP :20"
BEST FITS UK 6 TO 10




VINTAGE POLKA DRESS
STATUS : AVAILABLE
PRICE : SGD$25.00 (Additional $1.50 for Normal Postage/$3.74 for Registered Postage)

DESCRIPTION
Comes with the belt! Sexy lace details at the back
LENGTH DOWN : 15-18"
PTP :"
BEST FITS UK 6 TO 10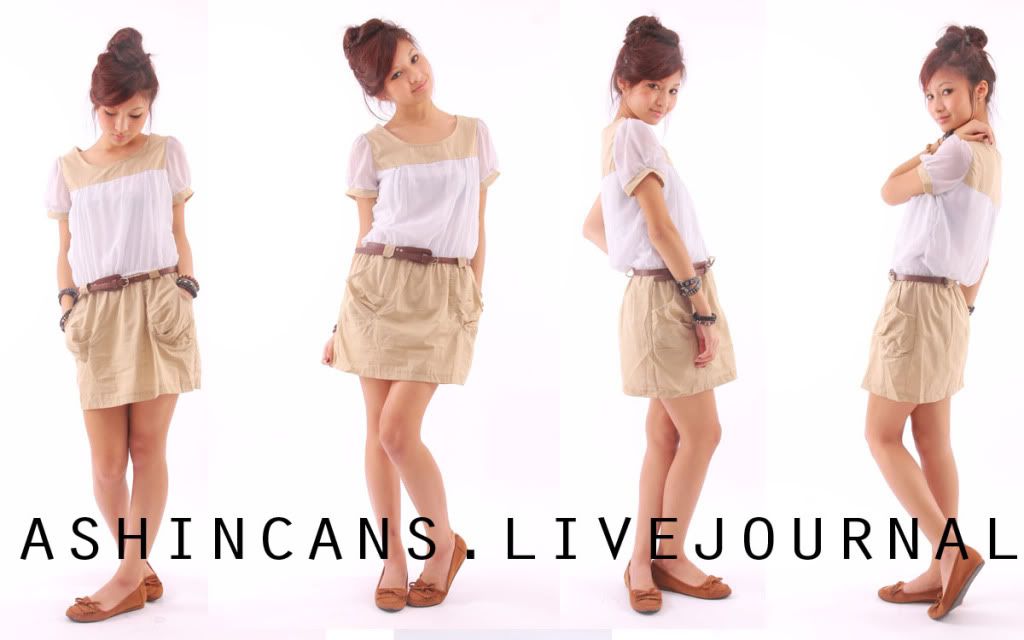 ANNE SCHOOL GIRL DRESS
STATUS : LAST PIECE LEFT DUE TO DEADBUYERS!
PRICE : SGD$25.00 (Additional $1.50 for Normal Postage/$3.74 for Registered Postage)

DESCRIPTION
Belt included!
LENGTH DOWN :33 "
PTP :16"
BEST FITS UK 6 TO 10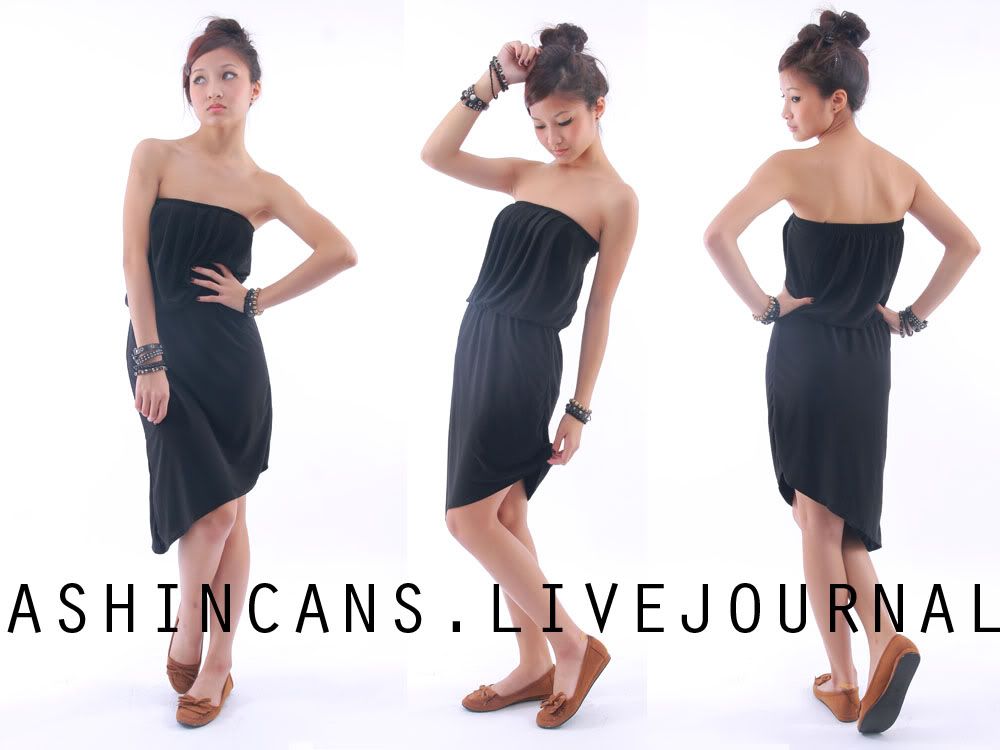 BRENDY ASYMMETRICAL BLACK DRESS
STATUS : LIMITED QTY LEFT!
PRICE : SGD$25.00 (Additional $1.50 for Normal Postage/$3.74 for Registered Postage)

DESCRIPTION
How can you miss this pretty thing!
LENGTH DOWN : 37" LONGER SIDE, 30" SHORTER SIDE
PTP :11-16"
BEST FITS UK 6 TO 10




BLACK RUCH TUBE DRESS
STATUS : ALL PENDING, DO SEND IN ORDER FORM IN THE EVENT FOR BO/RESTOCKS!
PRICE : SGD$24.00 (Additional $1.50 for Normal Postage/$3.74 for Registered Postage)

DESCRIPTION
Bustiers look!
LENGTH DOWN :26 "
PTP :13-18"
BEST FITS UK 6 TO 10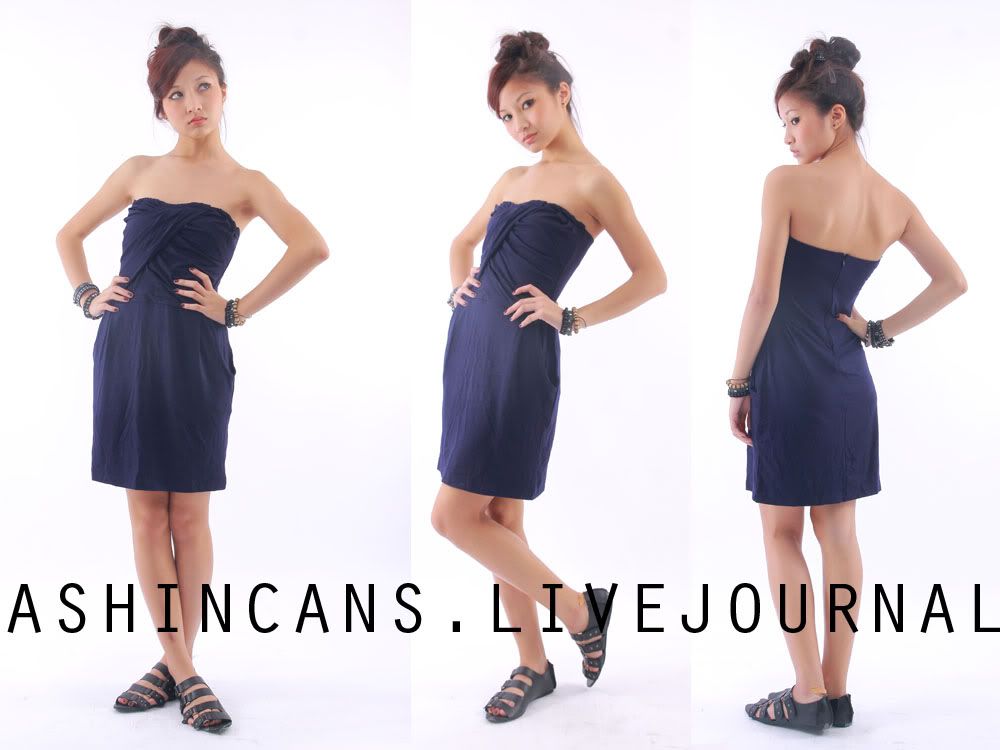 NAVY RUCH TUBE DRESS
STATUS : LAST PIECE!
PRICE : SGD$24.00 (Additional $1.50 for Normal Postage/$3.74 for Registered Postage)

DESCRIPTION
Bustiers look!
LENGTH DOWN : 27"
PTP :13-18"
BEST FITS UK 6 TO 10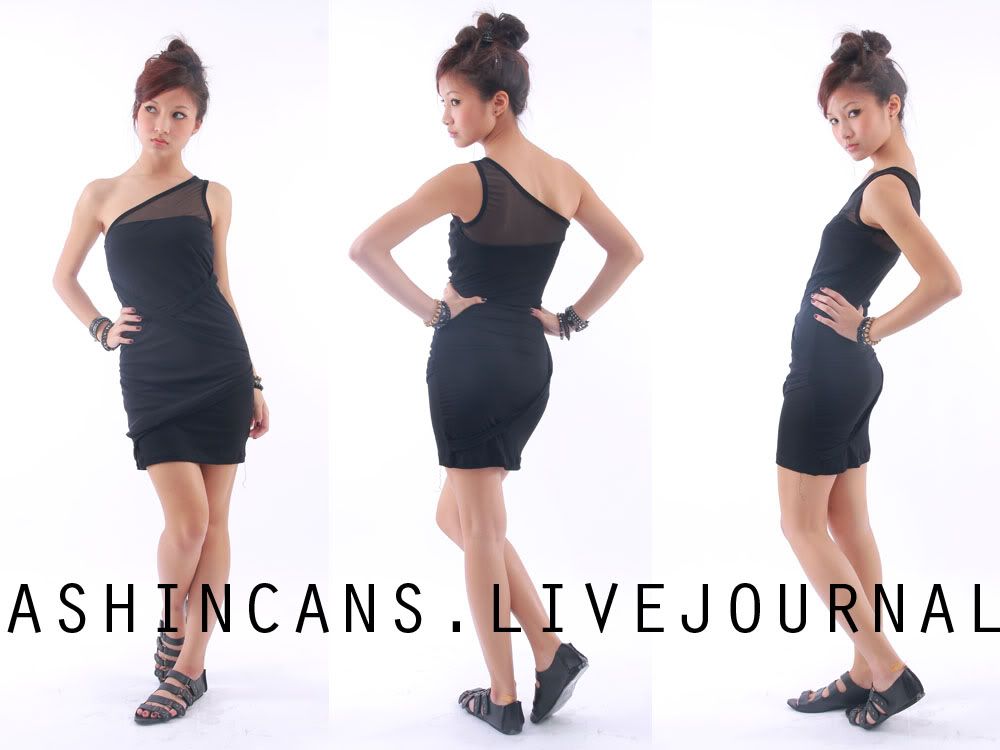 BLACK ASOS INSPIRED MESH DRESS
STATUS : ALL PENDING!
PRICE : SGD$25.00 (Additional $1.50 for Normal Postage/$3.74 for Registered Postage)

DESCRIPTION
See how sexy you can get with mesh!
LENGTH DOWN :26 "
PTP :14-18"
BEST FITS UK 6 TO 10




NUDE ASOS INSPIRED MESH DRESS
STATUS : LAST PIECE LEFT
PRICE : SGD$25.00 (Additional $1.50 for Normal Postage/$3.74 for Registered Postage)

DESCRIPTION
See how sexy you can get with mesh!
LENGTH DOWN : 26"
PTP :14-18"
BEST FITS UK 6 TO 10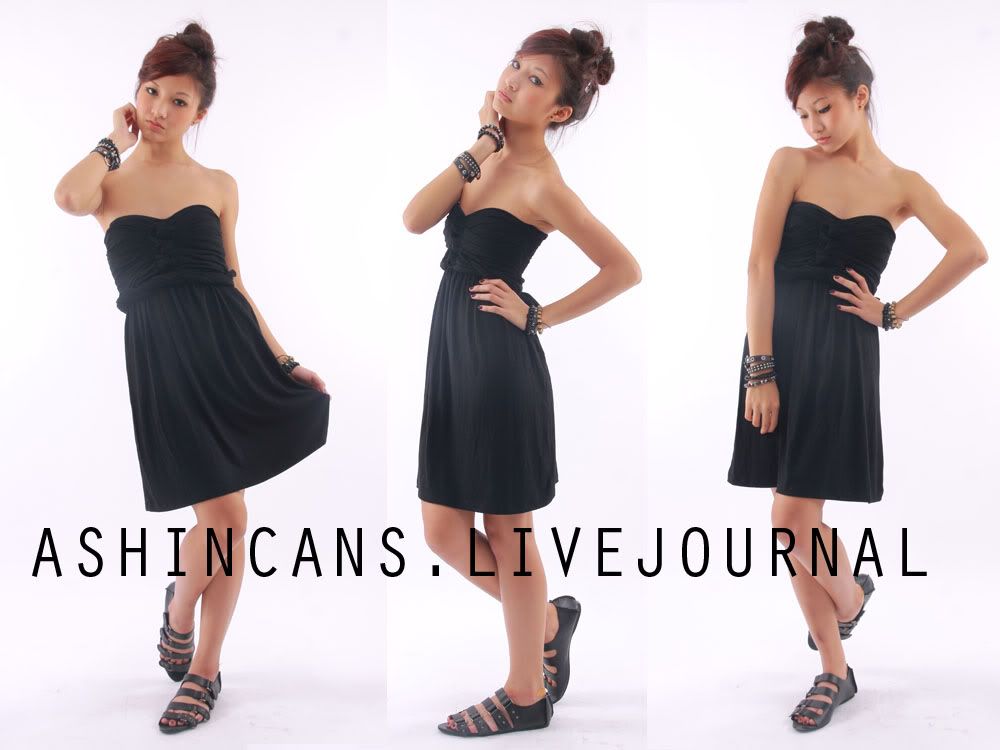 BLACK STRINGS DRESS
STATUS : AVAILABLE
PRICE : SGD$26.00 (Additional $1.50 for Normal Postage/$3.74 for Registered Postage)

DESCRIPTION
Two straps that can be tied for the looks of halter neck too!
LENGTH DOWN : 26"
PTP :12-16"
BEST FITS UK 6 TO 10




NUDE-BLACK BLOUSE DRESS
STATUS : ALL PENDING!
PRICE : SGD$27.00 (Additional $1.50 for Normal Postage/$3.74 for Registered Postage)

DESCRIPTION
Can be worn as dress/blouse to suits your needs!
LENGTH DOWN : 32"
PTP :20"
BEST FITS UK 6 TO 14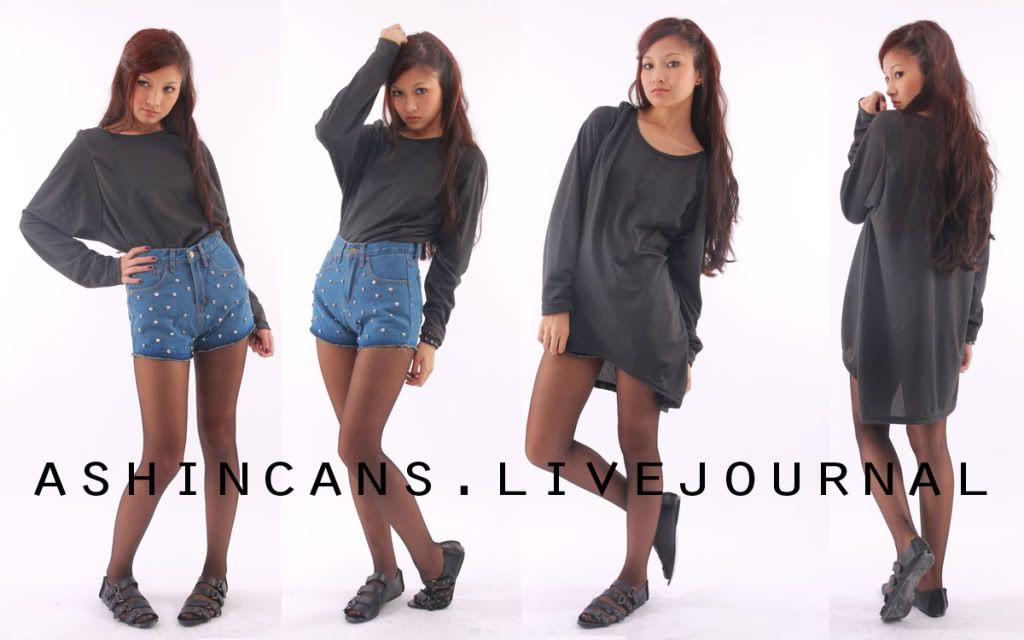 LAZYDAYS DRESSBLOUSE
STATUS : ALL SOLD!
PRICE : SGD$25.00 (Additional $1.50 for Normal Postage/$3.74 for Registered Postage)

DESCRIPTION
Can be worn as dress/blouse to suits your needs!
LENGTH DOWN : "
PTP :"
BEST FITS UK 6 TO 10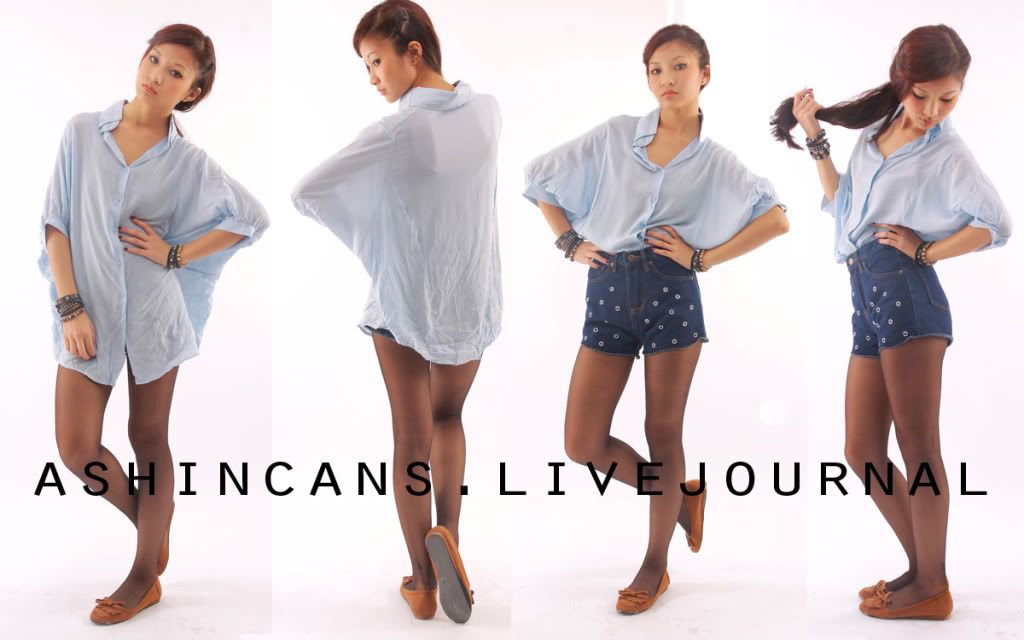 BABY BLUE BUTTONS SHIRT/DRESS
STATUS : ALL SOLD!
PRICE : SGD$24.00 (Additional $1.50 for Normal Postage/$3.74 for Registered Postage)

DESCRIPTION
Can be worn as dress/blouse to suits your needs!
LENGTH DOWN : 28"
PTP :22"
BEST FITS UK 6 TO 10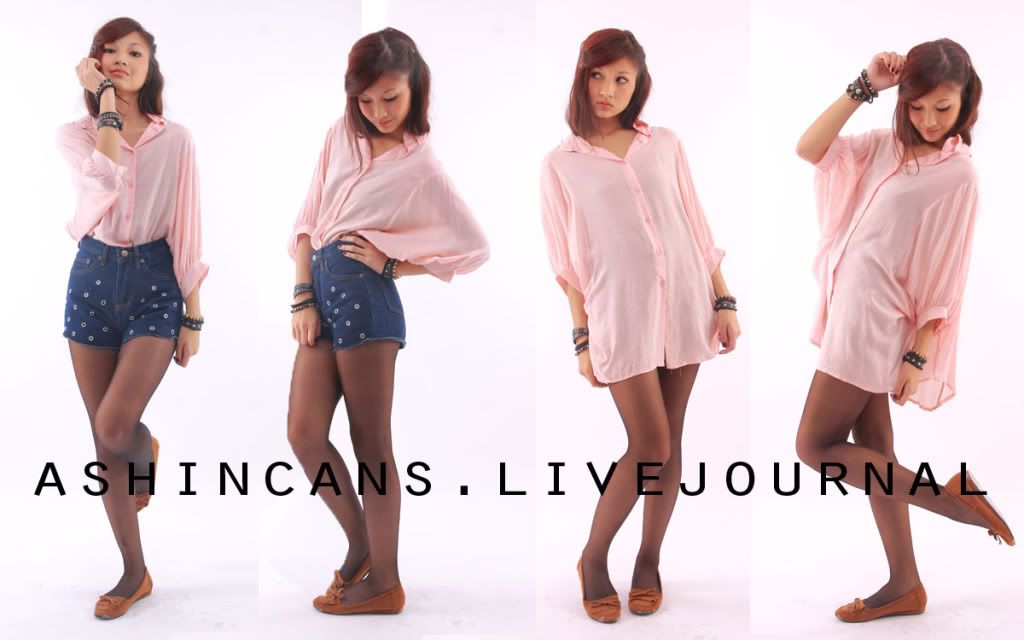 BABY PINK BUTTONS SHIRT/DRESS
STATUS : ALL SOLD!
PRICE : SGD$24.00 (Additional $1.50 for Normal Postage/$3.74 for Registered Postage)

DESCRIPTION
Can be worn as dress/blouse to suits your needs!
LENGTH DOWN : 28"
PTP :22"
BEST FITS UK 6 TO 10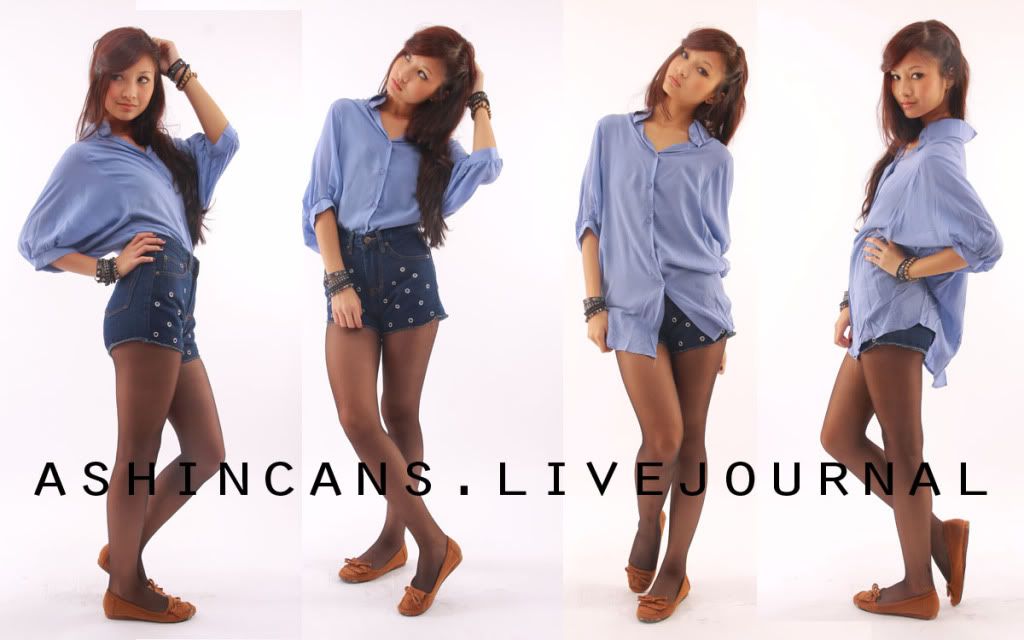 BLUE BUTTONS SHIRT/DRESS
STATUS : LAST PIECE DUE TO DEADBUYER!
PRICE : SGD$24.00 (Additional $1.50 for Normal Postage/$3.74 for Registered Postage)

DESCRIPTION
Can be worn as dress/blouse to suits your needs!
LENGTH DOWN : 28"
PTP :22"
BEST FITS UK 6 TO 10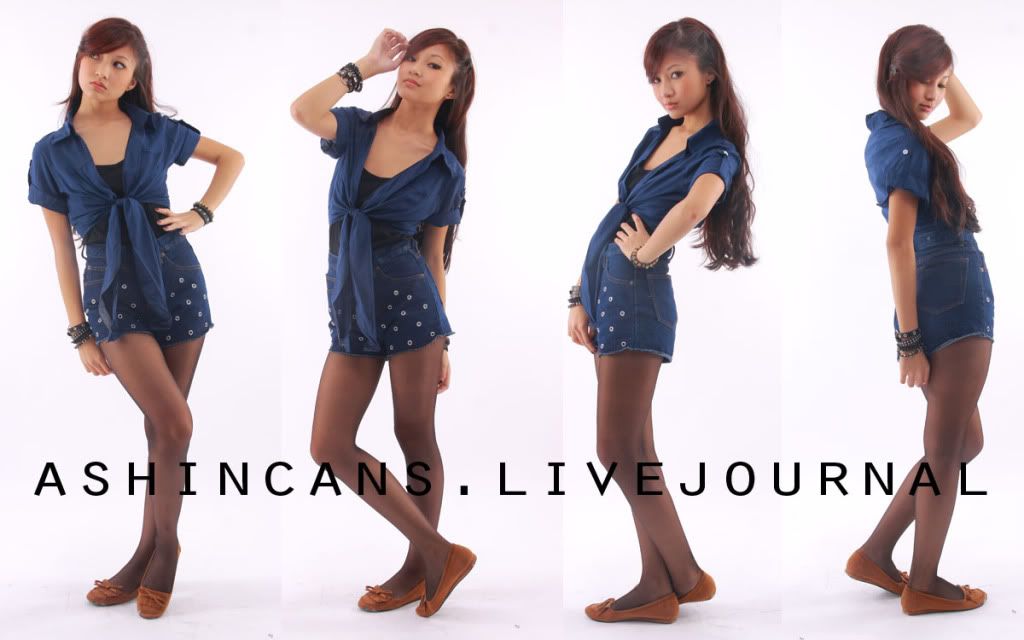 TIE-ME-UP SHIRT
STATUS : LAST PIECE LEFT!
PRICE : SGD$23.00 (Additional $1.50 for Normal Postage/$3.74 for Registered Postage)

DESCRIPTION
Totally the feel of summer!
LENGTH DOWN : 17"
PTP : 17"
BEST FITS UK 6 TO 10




NAVY UMBRELLA TANK TOP
STATUS : ALL SOLD- MIGHT HAVE BO , DO SEND IN ORDER FORM!
PRICE : SGD$27.00 (Additional $1.50 for Normal Postage/$3.74 for Registered Postage)

DESCRIPTION
Ahh, sucha hard to resist cute prints!
LENGTH DOWN : "
PTP :"
BEST FITS UK 6 TO 10




WHITE SIMPLICITY TOP
STATUS : LAST PIECE LEFT!
PRICE : SGD$22.00 (Additional $1.50 for Normal Postage/$3.74 for Registered Postage)

DESCRIPTION
LENGTH DOWN : 17"
PTP :25"
BEST FITS UK 6 TO 10




NUDE EAGLE TOP
STATUS : ALL SOLD!
PRICE : SGD$24.00 (Additional $1.50 for Normal Postage/$3.74 for Registered Postage)

DESCRIPTION
Ahh, sucha hard to resist cute prints!
LENGTH DOWN : "
PTP :"
BEST FITS UK 6 TO 10




WHITE PARROT TANK TOP
STATUS : AVAILABLE
PRICE : SGD$24.00 (Additional $1.50 for Normal Postage/$3.74 for Registered Postage)

DESCRIPTION
Ahh, sucha hard to resist cute prints!
LENGTH DOWN : 18"
PTP :20"
BEST FITS UK 6 TO 10




BLACK PARROT TANK TOP
STATUS : AVAILABLE
PRICE : SGD$24.00 (Additional $1.50 for Normal Postage/$3.74 for Registered Postage)

DESCRIPTION
Ahh, sucha hard to resist cute prints!
LENGTH DOWN :18 "
PTP :20"
BEST FITS UK 6 TO 10




WHITE KNITTED GRITTED
STATUS : LAST PIECE!
PRICE : SGD$24.00 (Additional $1.50 for Normal Postage/$3.74 for Registered Postage)

DESCRIPTION
Innerpiece not included!
LENGTH DOWN : 14"
PTP :18"
BEST FITS UK 6 TO 10




GREY KNITTED GRITTED
STATUS : ALL SOLD!
PRICE : SGD$24.00 (Additional $1.50 for Normal Postage/$3.74 for Registered Postage)

DESCRIPTION
Innerpiece not included
LENGTH DOWN : 14"
PTP :18"
BEST FITS UK 6 TO 10




BOHEMIAN VEST
STATUS : ALL SOLD!
PRICE : SGD$24.00 (Additional $1.50 for Normal Postage/$3.74 for Registered Postage)

DESCRIPTION
Our ever popular vest!
LENGTH DOWN : "
PTP :"
BEST FITS UK 6 TO 10




GOLD LINING TOP (STATE BLACK/WHITE)
STATUS : ALL SOLD!
PRICE : SGD$23.00 (Additional $1.50 for Normal Postage/$3.74 for Registered Postage)

DESCRIPTION

LENGTH DOWN : "
PTP :"
BEST FITS UK 6 TO 10




ORLANDO BLACK CHIFFON SHIRT
STATUS : AVAILABLE
PRICE : SGD$24.00 (Additional $1.50 for Normal Postage/$3.74 for Registered Postage)

DESCRIPTION

LENGTH DOWN : "
PTP :"
BEST FITS UK 6 TO 10




MOD CHIFFON TOP (STATE BLACK IN MIDDLE/WHITE MIDDLE)
STATUS : ALL SOLD !
PRICE : SGD$24.00 (Additional $1.50 for Normal Postage/$3.74 for Registered Postage)

DESCRIPTION

LENGTH DOWN : "
PTP :"
BEST FITS UK 6 TO 10




OVERSIZED CREAM CHIFFON BLOUSE
STATUS : ALL SOLD - PLEASE DO NOT ORDER!
PRICE : SGD$23.00 (Additional $1.50 for Normal Postage/$3.74 for Registered Postage)

DESCRIPTION

LENGTH DOWN : "
PTP :"
BEST FITS UK 6 TO 10




ALEX BLACK CHIFFON BLOUSE
STATUS : ALL SOLD!
PRICE : SGD$24.00 (Additional $1.50 for Normal Postage/$3.74 for Registered Postage)

DESCRIPTION
Sheer, innerpiece advisable
LENGTH DOWN : 23"
PTP :15"
BEST FITS UK 6 TO 10




PINK POLKA CHIFFON BLOUSE
STATUS : LAST PIECE
PRICE : SGD$23.00 (Additional $1.50 for Normal Postage/$3.74 for Registered Postage)

DESCRIPTION
Sheer stuffs are one of the prettiest that you can get!
LENGTH DOWN : 25"
PTP :17"
BEST FITS UK 6 TO 10




ALDELINE BLACK CHIFFON BLOUSE
STATUS : AVAILABLE
PRICE : SGD$22.00 (Additional $1.50 for Normal Postage/$3.74 for Registered Postage)

DESCRIPTION
Innerpiece advisable.
LENGTH DOWN : 26"
PTP :22"
BEST FITS UK 6 TO 10




MANDY CORAL BLOUSE
STATUS : AVAILABLE
PRICE : SGD$24.00 (Additional $1.50 for Normal Postage/$3.74 for Registered Postage)

DESCRIPTION

LENGTH DOWN : 19"
PTP :18"
BEST FITS UK 6 TO 10




MANDY MINT BLOUSE
STATUS : ALL SOLD!
PRICE : SGD$24.00 (Additional $1.50 for Normal Postage/$3.74 for Registered Postage)

DESCRIPTION

LENGTH DOWN : 19"
PTP :18"
BEST FITS UK 6 TO 10




CAROLINE NETTED TOP
STATUS : LAST PIECE AVAILABLE
PRICE : SGD$23.00 (Additional $1.50 for Normal Postage/$3.74 for Registered Postage)

DESCRIPTION
Innerpiece not included.
LENGTH DOWN : "
PTP :"
BEST FITS UK 6 TO 10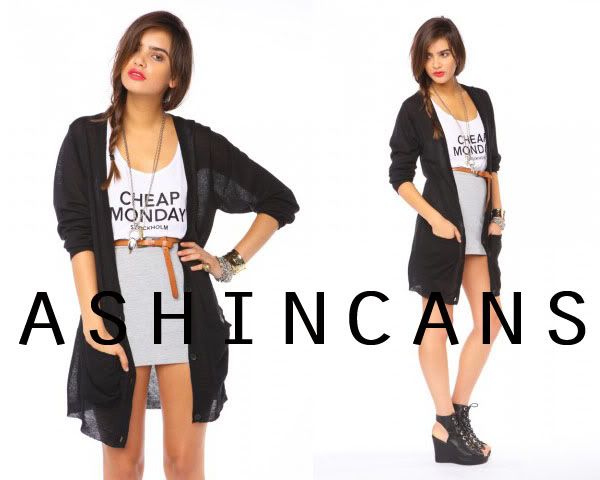 NAVY SHEER CARDIGAN
STATUS : AVAILABLE
PRICE : SGD$24.00 (Additional $1.50 for Normal Postage/$3.74 for Registered Postage)

DESCRIPTION

LENGTH DOWN : 24" shorter side. 30" longer side
PTP :17"
BEST FITS UK 6 TO 10




BLUE MINI POLKA SHIRT
STATUS : AVAILABLE
PRICE : SGD$24.00 (Additional $1.50 for Normal Postage/$3.74 for Registered Postage)

DESCRIPTION

LENGTH DOWN : 25 "
PTP :18"
BEST FITS UK 6 TO 10




NAVY MARGOT DRAPE DRESS
STATUS : ALL SOLD!
PRICE : SGD$26.00 (Additional $1.50 for Normal Postage/$3.74 for Registered Postage)

DESCRIPTION
Less than a quarter of Nastygal's price!
LENGTH DOWN : 31"
PTP : 17"
BEST FITS UK 6 TO 10




POLKA DOT TEE
STATUS : AVAILABLE!
PRICE : SGD$20.00 (Additional $1.50 for Normal Postage/$3.74 for Registered Postage)

DESCRIPTION
Cutesy cutesy, this top is extremely cute with
its polka dot design! Great for a casual day out!
LENGTH DOWN : 22"
PTP : 18"
BEST FITS UK 6 TO 8




BLACK WAISTED PANTS
STATUS : LAST PIECE!
PRICE : SGD$24.50 (Additional $1.50 for Normal Postage/$3.74 for Registered Postage)

DESCRIPTION
Harems pants look-alike, made of polyester.
Stretchy and comfy! Comes with 2 functional pockets and ruch bottoms.
LENGTH DOWN : 37"
PTP : 10-14"
BEST FITS UK 6 TO 10